Offer Details
Summary of the Offer
Reed Talent Solutions - Career Support
More About the Offer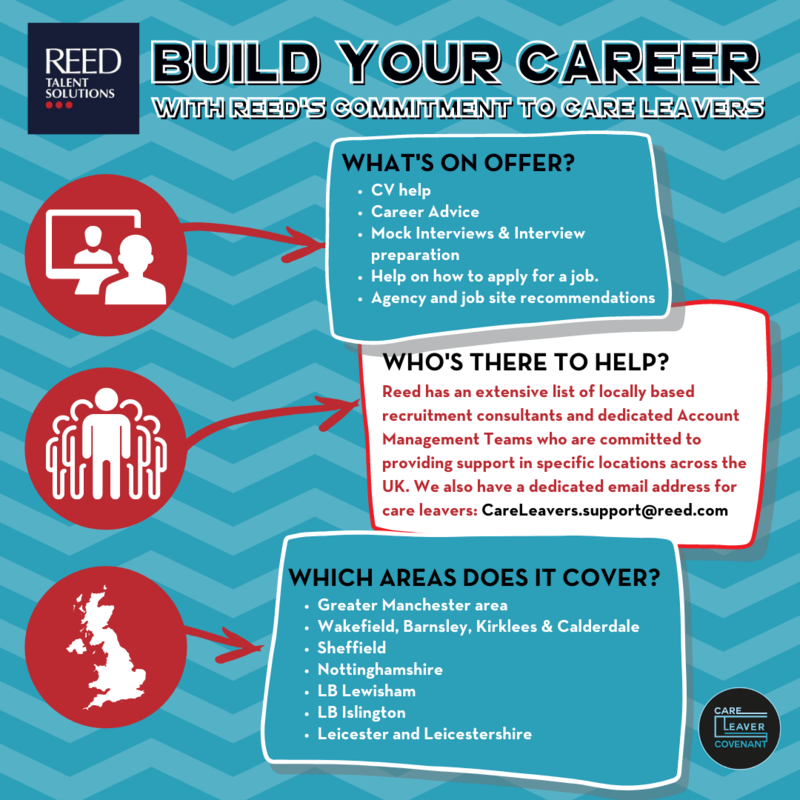 Covenant signatory Reed Talent Solutions is passionate about supporting Care Leavers and helping them reach their career aspirations.
Reed have committed to supporting care leavers by offering:
CV Help
Career advice
Mock interviews and interview preparation.
Help on how to apply for a job.
Agency and job site recommendations
Reed has an extensive list of locally based recruitment consultants and dedicated Account Management Teams who are committed providing support in specific locations across the UK.
This offer is also available online to care leavers in all regions of England.
Reed have a dedicated email address for care leavers: careleavers.support@reed.com
Remuneration
Is this offer a paid offer?
Yes