Offer Details
Name of Provider
Shrewsbury Town In The Community
Summary of the Offer
Education opportunities, National Careers Service (NCS) support & much more!
More About the Offer
Shrewsbury Town In The Community offers young people in the care sector further education opportunities, National Careers Service (NCS) support, and a chance to participate in all programmes applicable for an individual to gain some experience and have fun, and better themselves.
We support our local community, and we're here to help you.
The learning programmes available are:
BTEC Level 3 Extended Diploma in Sports Coaching and Development.
Community Football Coaching and Development Foundation Degree
Sports Coaching and development Development Foundation Degree
The Employability programmes available are:
Back In The Game, 4-week training programme.
Traineeships A free 12 week programme with a wide range of learning activities and work experience.
Wellbeing Support Support
Future Generations Programme. Weekly drop-in sessions designed to help young people in care improve self-confidence, learn new life skills, and develop a stronger community.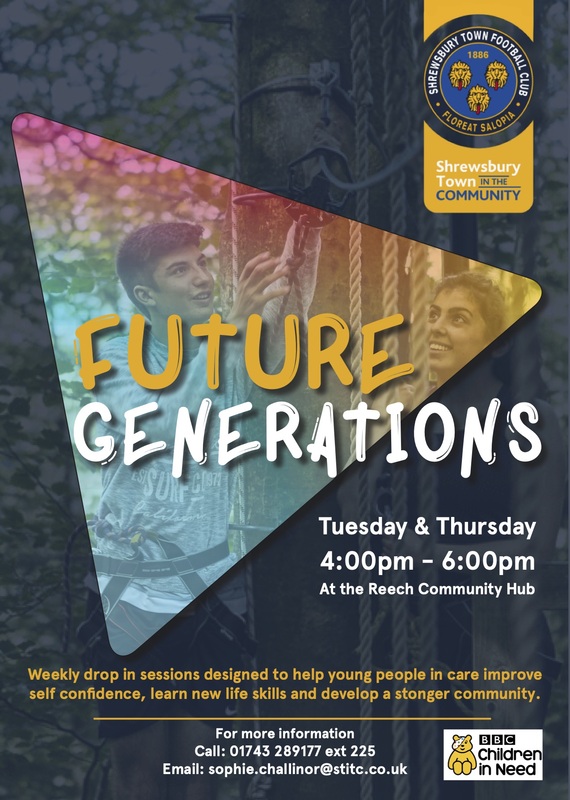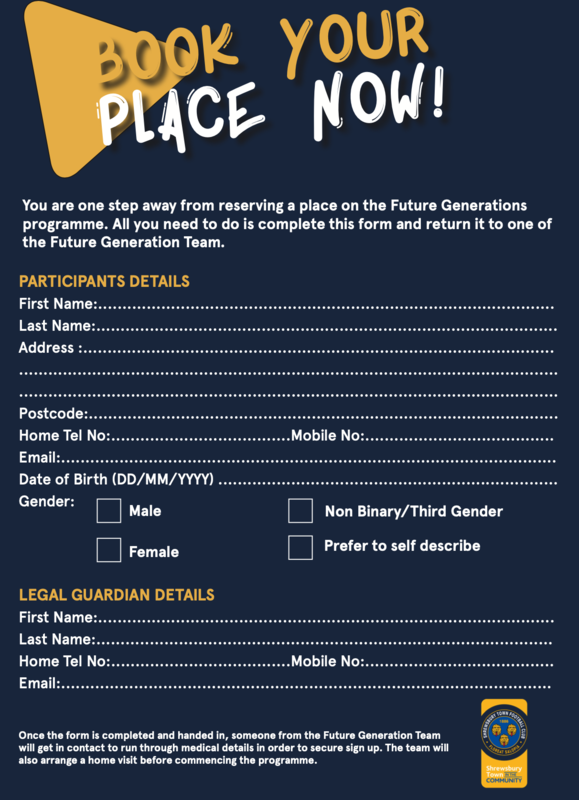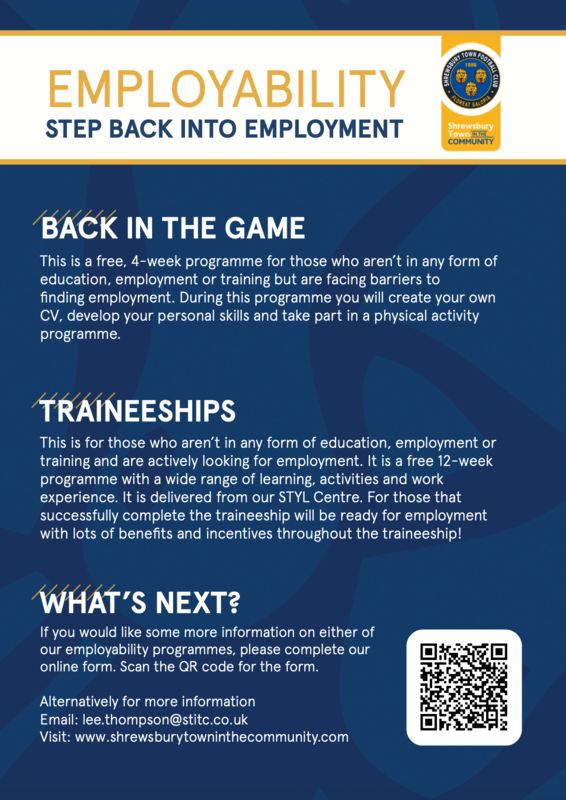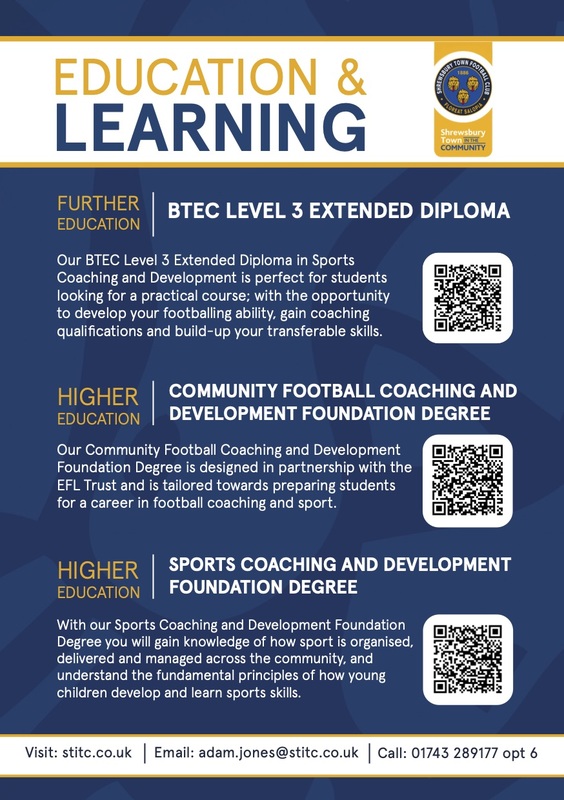 How to Apply
How to Register
If you are interested in taking up any of these opportunities, please contact Sophie Challinor. Please let Sophie know that you hear about this offer from the Care Leaver Covenant.
You can email Sophie at sophie.challinor@stitc.co.uk
Remuneration
Is this offer a paid offer?
No